Some websites created by OakenPage
The proof of the pudding is in the eating, and the test of the webdesigner lies in his websites. Here are some of ours:
Messengers Choir
Messengers is a fantastic new [2008] gospel choir for 10 to 18 year olds, in the Shoreham [Adur, Brighton and Worthing] areas, with talented and enthusiastic staff!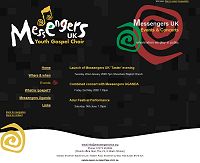 read more about the Messengers Choir website
Magnom - the industrial magnetic filter
Engineering company specialising in high performance magnetic filters for industrial fluids. The site is complex with highly interlinked pages and is therefore managed by a CMS.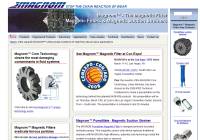 read more about the Magnom website
Adur Osteopaths
Osteopaths in Shoreham - I can vouch both for the efficacy of their treatments and for Andrew's general medical skill - he spotted a serious problem that my GP had missed!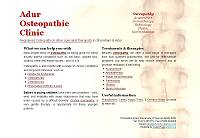 read more about the Adur Osteopaths website
Cellocourses - courses for cellists
Catherine Black, a wonderfull cello teacher, runs a variety of cello orientated courses and workshops for cellists with all levels of experience.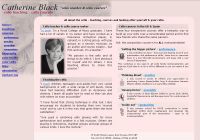 read more about the Cello Courses website
The OakenPage site
Of course, this site itself is part of the portfolio. The site is standards based and is designed with accessibility in mind.

Since there are a number of different skins available, we can't say much about the layout [fixed, fluid or elastic; one, two or three column; position & style of navigation etc] as that differs radically from layout to layout.

This site is dynamic, i.e. database driven. We use the ExpressionEngine CMS to manage the site - and would recomend that system to anyone!

$css_refer= $_SERVER ['REQUEST_URI']; $css_refer = explode("?", $css_refer); ?>