Some websites created by OakenPage
The proof of the pudding is in the eating, and the test of the webdesigner lies in his websites. Here are some of ours:
Violinbabies - teaching the violin to under 6's
Kay Tucker is one of the UK's leading cello teachers, specialising in pre-schoolers. Kay has developed an excellent method of teaching young ones how to play classical stringed instruments and learn to read music - all without tears! Her method is now being used by violin teachers worldwide.
read more about the Violinbabies website
n:vision - christian youth worship events
n:vision is an interdenominational group that aims to support and encourage kids, teens, youth workers and churches in the South East of the UK. n:vision runs worship events with top notch speakers and bands.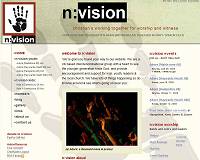 read more about the n:vision website
iTutorMusic - piano teacher, music tutor in Lewes
Caroline is an outstanding piano teacher and music tutor, based in Lewes, Sussex. She also has a number of series of musical tuition books under her belt, one of which has won a prestigious music publishers award.
read more about the iTutorMusic website
Exeter Young Strings - teaching violin, viola, cello &amp bass
A 'school' for young classical stringed instrument players in the South West of England. The site has many pages, a gallery and a blog, and is therefore managed by a CMS to enable easy update by the teachers.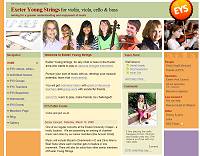 read more about the Exeter Young Strings website
The OakenPage site
Of course, this site itself is part of the portfolio. The site is standards based and is designed with accessibility in mind.

Since there are a number of different skins available, we can't say much about the layout [fixed, fluid or elastic; one, two or three column; position & style of navigation etc] as that differs radically from layout to layout.

This site is dynamic, i.e. database driven. We use the ExpressionEngine CMS to manage the site - and would recomend that system to anyone!

$css_refer= $_SERVER ['REQUEST_URI']; $css_refer = explode("?", $css_refer); ?>